ACE-ABC Taxis Safety Measures
Z24Hour
Z365 Days a Year
ZPunctual and Reliable
ZCredit Cards Accepted
ZFree Ring Back Service
ZOnline Booking
ZIVR Instant Booking
ZUniformed Drivers
ZCompetitive Pricing
ZProfessional Standards
Travel in safety with ACE-ABC Taxis
Your safety is very important to us so we have made it our number one priority.
We want you to feel safe and secure when using ACE-ABC Taxis and wanting to return again.
Coronavirus Safety Precautions
We have installed protective screens in all of our taxis, including our minibuses to try and prevent the transmission of the virus between the driver and the passenger. In addition to this we have provided all our drivers with face coverings and sanitizer so they can clean their vehicles regularly.
We advise passengers to sit in the back of the taxi unless not practical due to mobility issues.
Contactless payment is also available in all of our cars so you can avoid cash handling.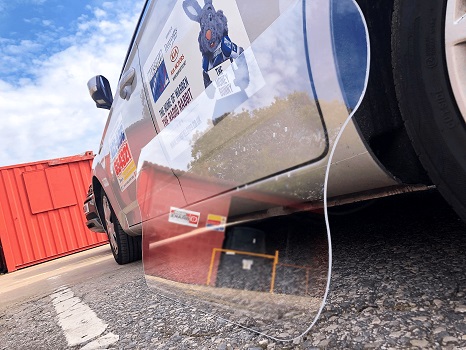 Share Your Location
Once your taxi has been dispatched you will receive a text message with a link to the driver's location. You can use this to track your booking and view the driver's profile. You can also use this link to share your location with friends and family.
You are able to rate your driver and leave feedback about your journey.
A Reputable Company
ACE-ABC Taxis was first founded in 1979 giving us over 40 years experience in the transport industry. We maintain all of our vehicles to the highest of standards and ensure that all of our drivers are professional and wearing the ACE-ABC uniform.
We are the trusted taxi company of local hospitals and are partners of the community.
24/7 customer service
We value our customers and should you need any help we are available 24 hours a day, 7 days of the week. We want you to have the best experience when travelling with ACE-ABC taxis so we would love to hear any feedback you have for us.
Trusted Drivers
It is a requirement that all of our drivers have a DBS Certificate before working with us. If they do not have this then they are not allowed to work for us.
We also meet with all of our drivers before they start working with us to ensure they are a fit for the ACE-ABC brand and we regularly spot check vehicles.