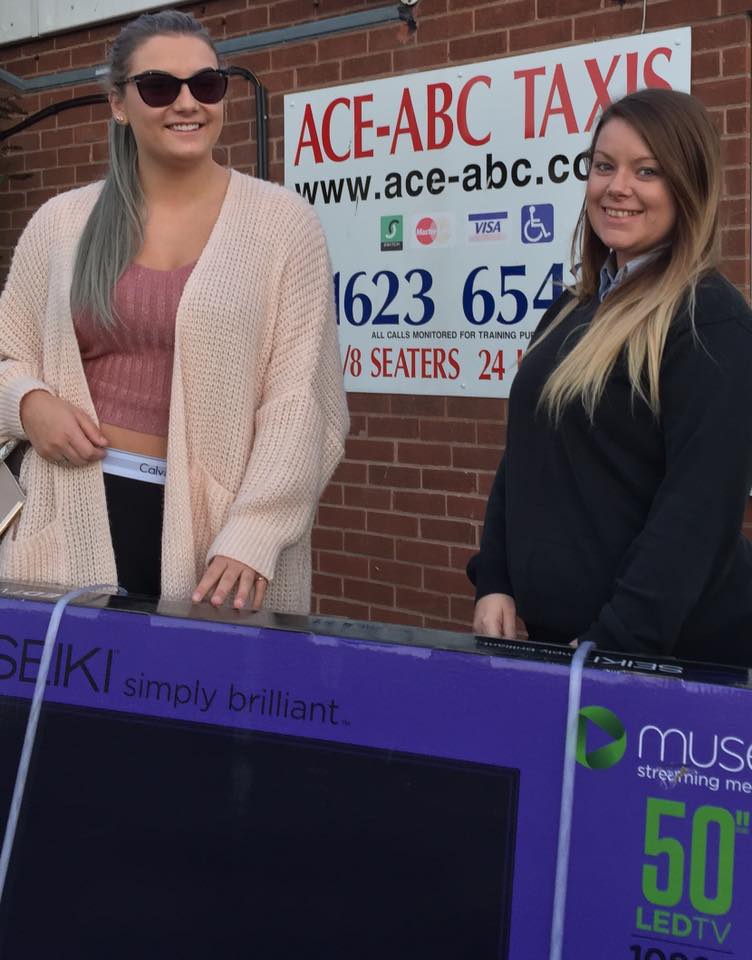 Over the last few months we've been working hard to launch our brand new app. In a nutshell anyone who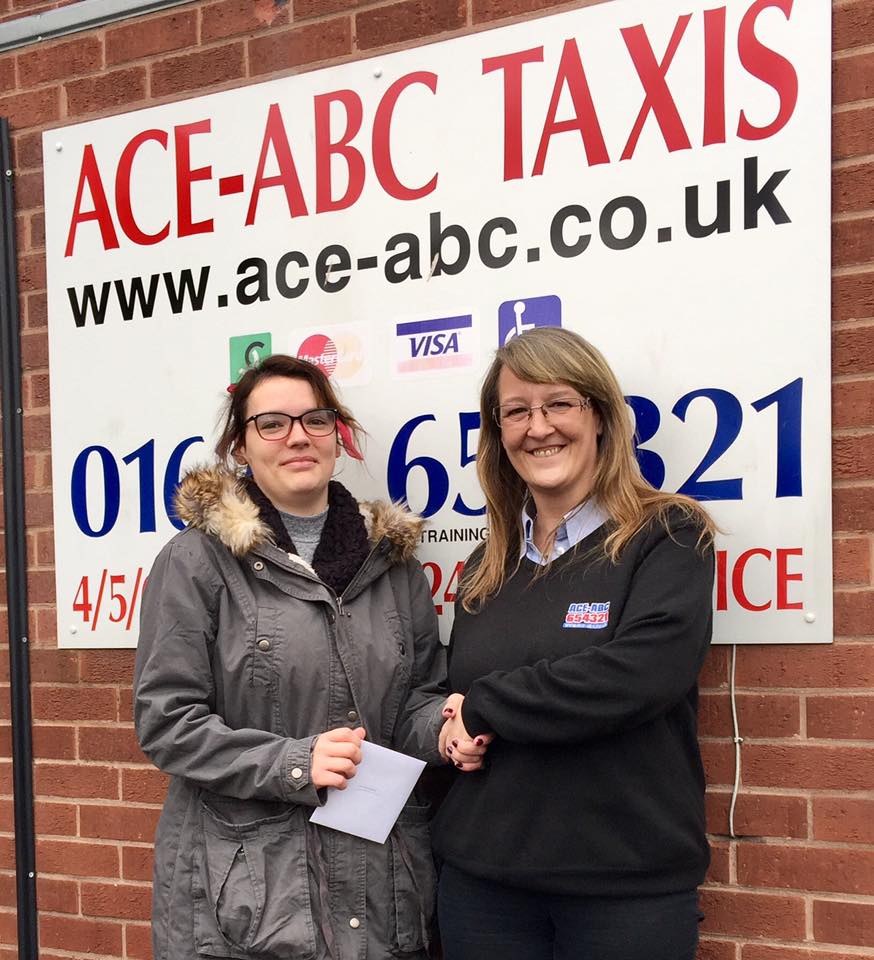 downloaded and used the new latest app or used our new automated phone system, automatically went into the draw to win one of 12 prizes.
OVER 23,000 entries were registered.
The main prize of a 50″ tv was won by Sade Hardwick (left) of Mansfield.
The second prize of £100 worth of M&S vouchers was won by Jade Binfield (right) of Forest Town.
The other 10 winners of £10 worth of taxi vouchers have been contacted by text.