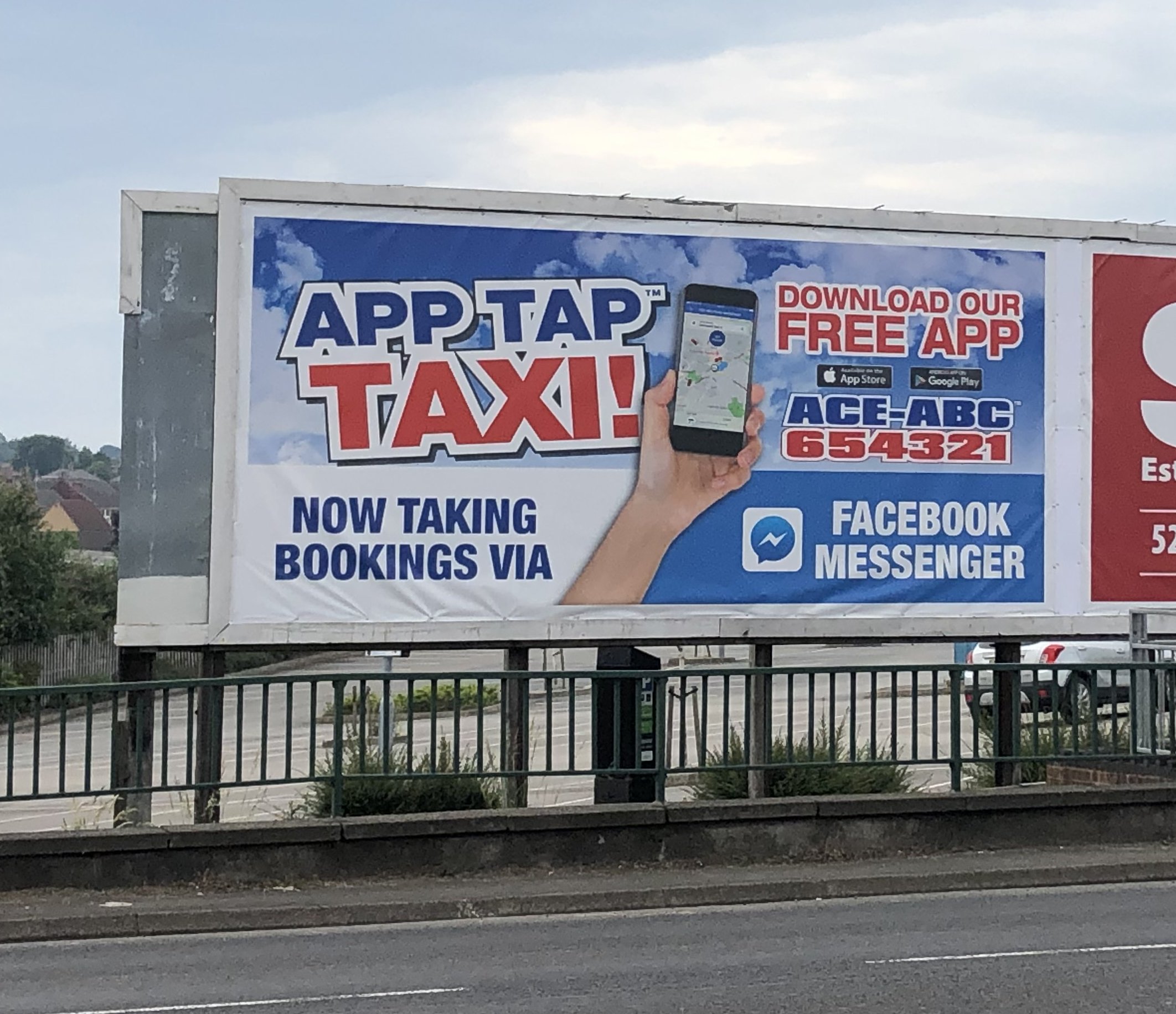 We know that the majority of you have been in lockdown, but if you do venture out you may see our latest advertisement.
Travel around Mansfield ring road, and you will see our new billboard opposite the new Travelodge, that is just being constructed.
Take a look if you get the chance. You can book using Facebook Messenger as advertised on the board, just click here to send us a message, then our taxibot will do the rest!