The stars of the Pantomime are pictured with Minibus driver Andy Taylor after an afternoon and evening attending the Christmas Lights Switch On in the Mansfield Town market place.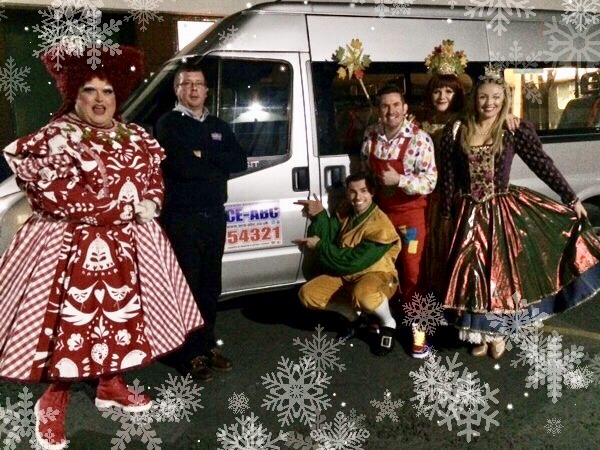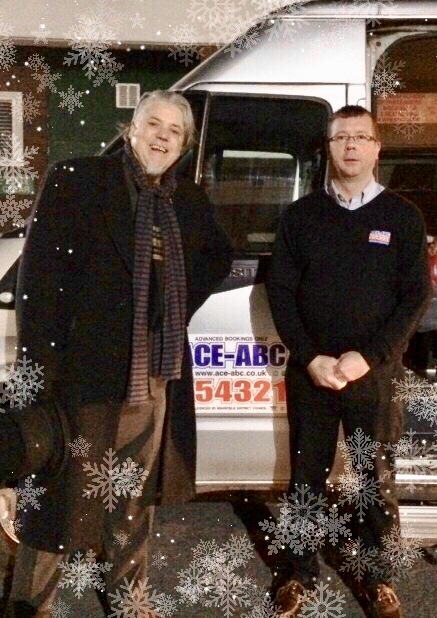 Pictured with Andy are Craig Ansell as Dame Trott (left), Bradley Judge (crouching), Adam Moss as Simple Simon (Red Dungarees), Rebecca Wheatley as The Vegetable Fairy (back) & Clare Maynard. Pictured separately is Mark Little of Neighbours fame who plays Flesh Creep in the show.
Tickets for the show are selling out fast, so we suggest you contact the box office as soon as possible to ensure you don't miss out! Click here for details.